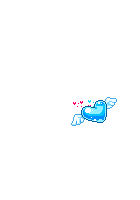 INFORMATION
Name: BB42
Age: 21 year
Stats: 36C'24'35
Height: 164 CM
Nationality: Thai
Languages : Thai / English
DAMAGE. RATES
$100 /30 min/1 shots
$160 /90 min/2 shots
Can made (CIM)
$400/Overnight /7 Hrs/ 3 shots
Tuesdays – Thursdays $10 Discount.
Saturday – Sunday $20 Discount.
Including room and condoms
RATES OUT CALL
$200/30 min/1 shots
$260/90 min/2 shots
$500/Overnight /7 Hrs/ 3 shots
$50 fee for outcall service. If you cancel
please Payment in advance $50 for outcall services
SERVICES
CIM = Come-In-Mouth, = Anal Job. + AR = Arse/Ass Rimming,
DFK = Deep french, + Oral sex . + Toys, + 69 sex style,
GFE = Girlfriend experience. + Massage, +Lesbian + FJ – Full Job.
COB = Come-On-Body, + Cum on face + Cum-On-Breasts
LTR = Long term Relationship. +Costumes Boosting Sex Appeal
Cat-bath + Bath Using Tongue,+ Deep Throat + Sticking It Into Throat,
HJ (Hand job)+ Fingering – Finger Fuck, Frenching + Kissing With Tongues,
BBBJTCWS – Bare Back Blow Job To Completion With Swallowing.
Reservation process
Identify your neighborhood
Specify the time you want to book.
Time to use the service. of 90 min, 45 min, or 30 min.
Please pay before starting to serve you.
price Can change Before you using the service
Services and then can not change it or refund
All girls If you don't like her Can be changed Before using the service
Operating Hours: from 0800 am to 4:00.am
(Start Taking Orders From 7.00am)
(Visited 128 times, 13 visits today)
Hits: 327
3 Comments
admin
2018-03-23 at 8:47 pm

Name: BB42 Age: 22 year
Stats: 36C'24'35 Height: 164 CM
📞📞📞 🍒🍒 Encounter with this encounter · · · Once we meet you, plenty of beauty and cute beauty and cute plenty ~ ♪ And a nice smile is a nice beautiful bishou entered ♪ to your ass Large breasts that you can understand even from the top of your clothes! ! Smile is also pretty, it seems a little embarrassing to match your eyes with the customer ☆ I envy you to have such a pretty girl all alone ♪ ♪ Plenty of service and plenty of service if you are willing to give you a rich time We promise ♪ ♪ Please spend a pleasant time with she ☆ Please call us as soon as possible ~! !
misada
2018-03-24 at 9:33 pm
I wanted to flip her and bone her doggie, amount of persuasion worked. Spurting inside and leaving some mess on her tits and mouth for the finale, I took her out to eat. And let her rest.
Body: 7/10 slim and petite
Boobs: 7/10 cup pink nipples
BBBJ 8/10 deep throat and ball licking
Catbath 7/10 Well
FJ: 7.5/10 her Vagina Muscle
tot
2018-04-17 at 9:27 pm
I guess, a standard at such places, good BBBJ. She molest my little bro and my nipple more. I told her that I am free and don't mind waiting and taking the first available girl. Her bbbj good. She get a which I bought capped me and I begin with missionary. for tit service and tip. I could see that she enjoyed what she was doing. Oh yeah
Face : 7/10 always smile
Body: 7.5/10 Very fair and smooth skin
Boobs: 8/10 just nice for me
BBBJ: 7/10 Slurrpy slurrp
Kiss:Yes 10/10